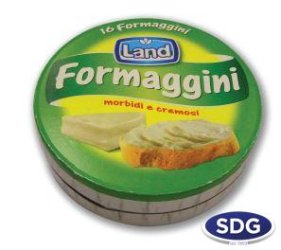 Round box x 16 wedges of processed cheese - 280gr
This round box (280gr) represents a classic dairy industry packaging for wrapping cheese wedges.

It can be produced only by demand of customization: minimum 150,000 PCs.

On request, the pad can vary in thickness, the height varies from 15 mm to 62 mm, while the diameter of 110 mm is fixed.

For more information consult the pdf.